Gear
New: Leupold Patrol 6HD 1-6x24mm LPVO
The market for low-power variable optics, or LPVOs, has exploded in popularity over the last few years. All of the biggest optic manufacturers offer at least a few different models, and this fierce competition is great for the consumer, since it means we're constantly getting new and improved optics to choose from. One of the latest releases is the new Leupold Patrol 6HD, which we had a chance to check out earlier this year at SHOT Show.
The Patrol 6HD offers 1x to 6x magnification, which can be quickly adjusted thanks to a serrated zoom ring with a removable throw lever. It uses a 30mm maintube surrounding Leupold's High-Definition lenses; the glass is finished in a Guard-Ion hydrophobic coating that resists water and dust. The company says this optic offers excellent resolution and clarity, as well as strong light transmission for dim environments and glare reduction for bright environments.
Two reticles are available for the Patrol 6HD. The illuminated Firedot Duplex reticle offers a classic red dot and simple crosshair; the illuminated CM-R2 reticle offers a 0.5-MOA dot and 5-MOA ring with windage and hold-over markings. The Duplex model has a standard pop-up re-zero elevation adjustment dial, but the CM-R2 model has a CDS-ZL2 elevation dial with a push-button zero lock (pictured below).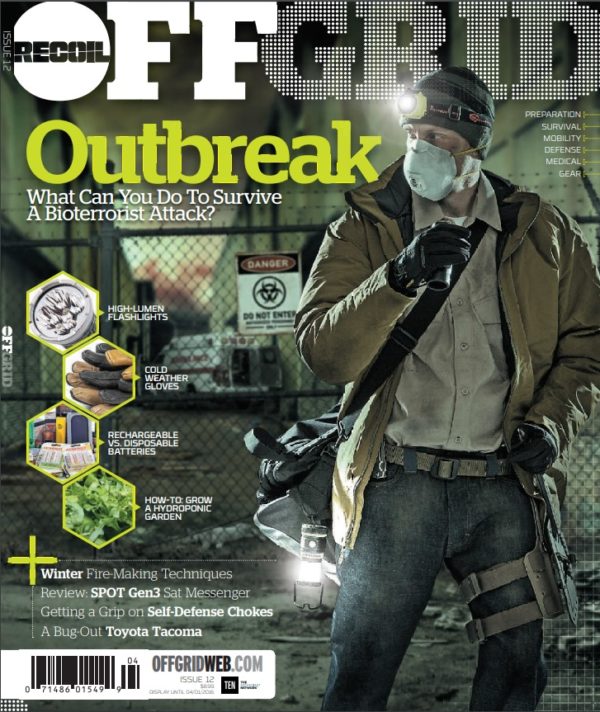 Subscribe Today and Save!
There are a few electronic features worth mentioning as well. When it's enabled, an Electronic Reticle Level mode will flash the illuminated dot if the optic isn't level — this can be used to simplify mounting, or used to ensure your rifle is level before taking a shot. There's also a Motion Sensor Technology (MST) system that automatically shuts off the illumination after the weapon has been sitting still for 5 minutes. MST will also turn the reticle back on as soon as movement is detected, ensuring it's ready to use as soon as you grab it from your safe.
MSRP for the FireDot Duplex Patrol 6HD is $1,400, and MSRP for the CM-R2 model is $1,500. For more information, go to Leupold.com.
---
Prepare Now:
Disclosure: These links are affiliate links. Caribou Media Group earns a commission from qualifying purchases. Thank you!
---
STAY SAFE: Download a Free copy of the OFFGRID Outbreak Issue
In issue 12, Offgrid Magazine took a hard look at what you should be aware of in the event of a viral outbreak. We're now offering a free digital copy of the OffGrid Outbreak issue when you subscribe to the OffGrid email newsletter. Sign up and get your free digital copy Click to Download!
---