Tips & News
8 Recipes That Shouldn't Have Been Forgotten
It's great being a prepper, stockpiling foods, and being ready for when SHTF, but who wants to use all their food supplies and reserves before even making it to that time of need?
Whether you are on a tight budget, or just wish to preserve your food supply and make it last long enough, learning cheap and easy-to-make meals will save you tons of resources and effort. Plus, they are easy to know by heart.
Here are some of the best recipes that were adopted in times of wars and crisis, although they lost their popularity and seem to have been forgotten nowadays when they should have not.
Salt Rising Bread
Despite its name, the salt-rising bread doesn't taste salty nor it is leavened by salt. This recipe dates back to the 1750s in the United States and was the result of a necessity to find a risen bread in the absence of access to yeast.
Women would cultivate bacteria in their starter by leaving a mixture of boiled milk, cornmeal or wheat flour (and, sometimes, a sliced potato), sugar, and salt out overnight in a hot environment, resulting in microbes that create hydrogen, which serves as the leavening agent.
Related: Easy DIY French Bread Under 10 Minutes For 30 Cents
Over the years, with the appearance of commercial packaged bread that tastes better and does not consume as much time, this bread lost its popularity gradually until becoming rare to find.
Making this recipe can indeed take some time, from 16 hours to 48, but the ingredients are very simple and available in every household.
To make this fresh bread, you only need milk, yellow cornmeal, granulated sugar, water, salt, baking soda, all-purpose flour, and butter.
In a large container, add cornmeal and sugar to your already scalded milk. Cover the container with plastic wrap and place it in a warm place, leaving it to ferment for 8 to 12 hours.
In a separate bowl, combine hot water with sugar, salt, and baking soda, then add your flour. Pour this starter onto the fermented one and cover the whole with plastic wrap. Put the bowl in a warm place until it has rested and doubled in size (2-3 hours), then bake your bread for 40 min.
You can enjoy it with coffee and sugar poured over it or as a fresh cucumber and tomato sandwich.
Sugar Cream Pie
I thought I should at least mention one sweet recipe on my list and this one definitely deserves to be remembered.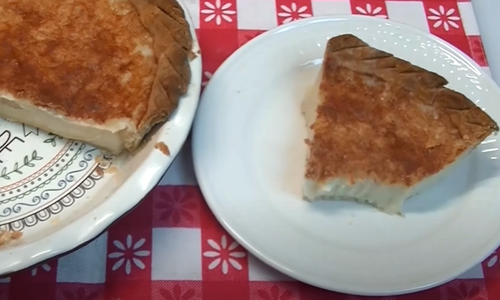 From the desperation pies category. This was a very popular sweet in the early 1900s. It requires no refrigeration and is made with very simple non-seasonal ingredients, that every family has in their pantry.
The ingredients are mainly sugar, cream, butter, vanilla, cinnamon, and flour. Make the crust using flour, salt and sugar in a bowl. Add in your soft butter and mix. Gradually add water until it holds together. In a pie dish, bake your pie and let it cool.
Melt your butter in a saucepan. While whisking, add flour, then milk, cream, sugar, and vanilla. Bring to a boil; reduce heat and let it simmer until thickened. Strain the mixture and pour it onto your crust. Bake your pie for 25 minutes and serve when it has cooled down.
Homity Pie
You may not have heard of it before, but it is a must-try. This traditional Britain dish first appeared during World War 2 when there were food restrictions and people had to do with what was available.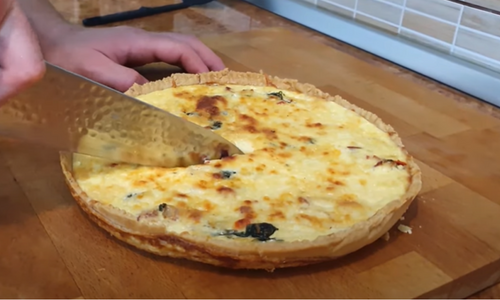 It's an open vegetable pie, made with a simple delicious short crust and filled with cream potatoes, leeks and onions, along with some leeks, thyme, and butter.
Start off by making your usual short crust pastry using flour, salt, butter, and cold water.
Related: All Churned Up – Making Your Own Delicious Butter
In a frying pan, add butter and cook your onions until softened. Then add your boiled potatoes and thyme and season with salt and pepper.
You can top it down with some cheddar cheese, bake it and enjoy your hot and fulfilling meal.
Okra And Tomatoes
For those of you who are unfamiliar with it, Okra is a plant with edible seeds, often cultivated in tropical and warm weather.
This vegetable is very high in vitamins such as vitamin A, Vitamin C, Vitamin K, and Folate, and it also aids with digestion.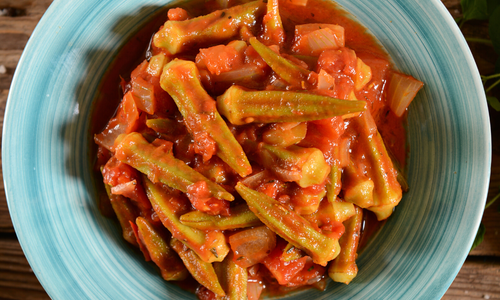 There are many ways to make it. One of the famous okra recipes is the classic southern dish 'okra and tomato', flavored with garlic, onions, and sometimes bacon. An easy and nutritious meal.
In a skillet, add olive oil, onion, and garlic. Add okra and cook for about 5 min while stirring. Add in your stewed and diced tomatoes, season with salt and pepper, and let it simmer on low heat.
This recipe is not very popular everywhere because cultivating okra can be a little challenging depending on where you live, as it is a heat-loving plant, but it is still possible to grow it in colder soils with the help of a row cover or a black plastic covering to heat the soil.
Lord Woolton Pie
Another pie that was first made in the 1940s during World War 2. The pastry of this one is made of flour, mashed potato, water, salt, lard/ or margarine.
Lacking meat in those times, the filling of the original recipe only calls for vegetables, cauliflower, parsnips, carrots, potatoes, onions, yeast, or a stock cube, some oats, parsley, and salt and pepper to taste.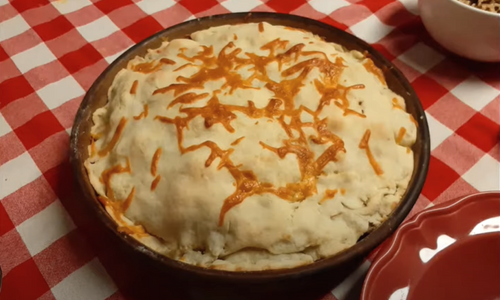 You can adjust the recipe by using any veggies that you have available. Dice all the vegetables and cook together in water until they soften.
Make the crust by mixing flour, baking powder, and salt and then rubbing the margarine. Lastly, mix in the mashed potato until you form a dough.
After the vegetables cool down, put them into a pie dish, add parsley on top and cover with your pie crust. Place in the oven and cook for 30 minutes.
It's a comforting and fulfilling meal to enjoy with your family at all times.
Spam Fritters
Another World War II meal. Spam fritters are cheap and contain 15% of a person's daily needed protein, so they were pretty popular. In addition to that, they are very easy to make.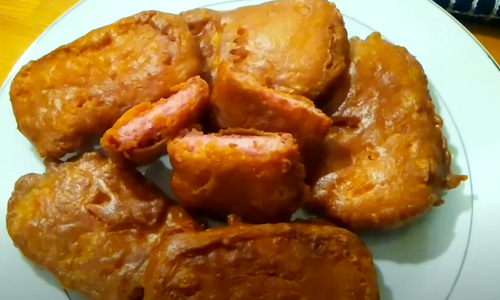 Slice your spam into thin widgets. Make the batter by combining flour, pepper, salt, and baking powder. Coat your fritters with the flour mix, then dip them into a bowl of beer and deep fry them.
You can elevate the taste by adding extra ingredients such as cheese and Dijon mustard.
Hot Red Cross
This one is a rare recipe to be found, yet a really good one. It was first shared on November 1941 and was invented as a necessity during the Great Depression.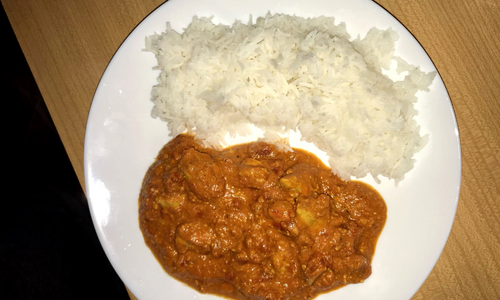 This recipe is nutritious and fulfilling, and a big batch of it can last you months if stored right.
It calls for rice, butter, a form of cold meat (beef, pork, turkey, or fowl), onion, strained tomatoes, leftover gravy, and some chili powder, salt, and pepper to taste. Sounds tasty already, right? Believe me, it is.
Cook your rice and drain it. In a pan, add butter, then onions. Cook until soft, then add your meat, strained tomatoes, and gravy, then season with chili powder and salt and pepper.
Plain Irish Stew
As its name indicates, it's an Irish recipe that also goes back to the time of the Civil War. All you need to make this hot fulfilling stew is lamb, mutton, or even beef, onions, and potatoes, with salt and pepper to taste.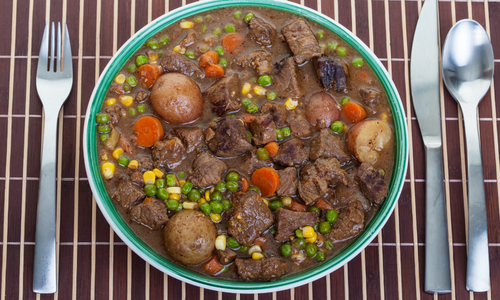 Cut the meat chunks. Put them in a pot and add whole potatoes and season with salt and pepper. Cover with water and let it simmer. Some regions also use carrots and peas, so you can add that too. This recipe is very easy to make and could be easily canned and stored for long periods.
All these recipes have proven to be reliable in the toughest of times. With the economy on the verge of collapse, now is the perfect time you tried these recipes, that require simple and cheap ingredients.